Web Dev Strategies for Small Biz Growth
Introduction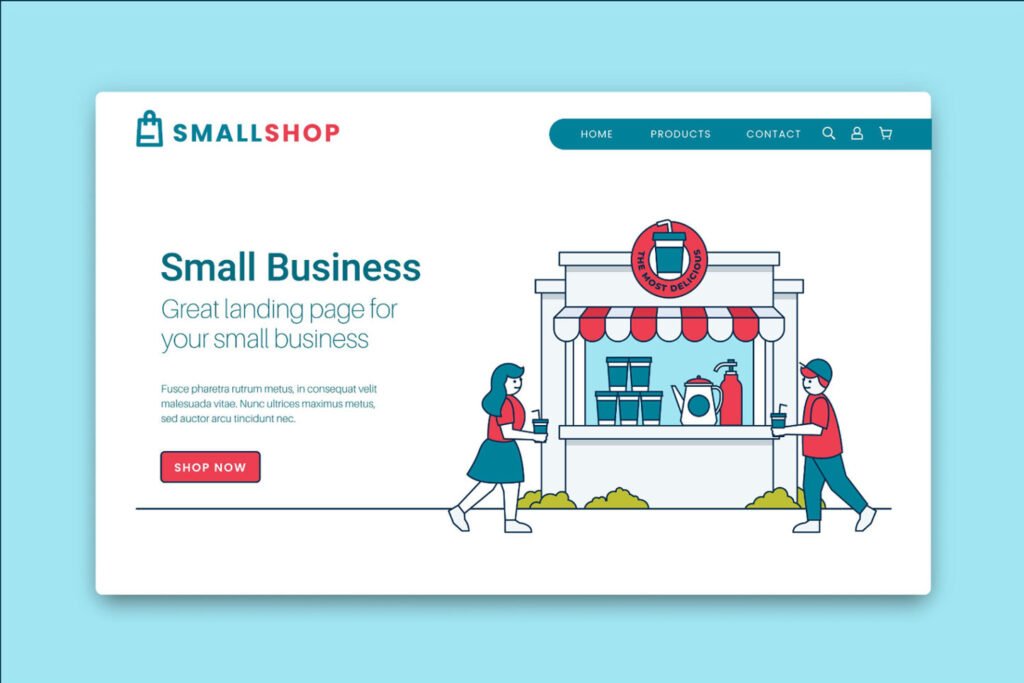 Small businesses and start-ups must have a strong online presence today by actively engaging on the internet. More importantly, effective web development is crucial for unlocking your company's full potential. For this purpose, this article will explain how web development can help your small business succeed.
Importance of a Strong Online Presence
In a competitive market, having a good online presence is vital for small businesses, new companies, and educational institutions. Basically, it acts as a virtual showroom, allowing potential customers and students to learn about and interact with your brand. Significantly, establishing an engaging online presence helps you reach and connect with a larger audience.
Enhancing User Experience through Web Development
Web development is essential for providing website visitors with a user-friendly experience. Simple navigation, attractive design, and responsive layouts keep users interested and encourage them to explore further. In effect, a positive user experience increases conversions and builds trust and reputation for your brand.
Responsive Design for Mobile Accessibility
Mobile accessibility is a priority for small businesses, start-ups, and schools as mobile devices dominate internet usage. Essentially, responsive web design ensures your website adapts seamlessly to different screen sizes and devices, providing an optimal experience on smartphones, tablets, and desktop computers. By following mobile-friendly web development principles, you can attract mobile users and drive more traffic to your site.
Search Engine Optimization (SEO) for Increased Visibility
To establish a strong online presence, your website needs to appear prominently in search engine results. Search engine optimization (SEO) is basically a valuable tool for achieving this. By using relevant keywords, improving meta tags, creating high-quality content, and building backlinks, you can particularly increase your website's exposure and attract organic visitors. Furthermore, investing in SEO can greatly improve your internet presence and facilitate continuous growth.
Customized Web Development Solutions
Every start-up, small business, and educational institution has unique target audiences and needs. Considerably, investing in specialized web development services is essential for enhancing your online presence. Significantly, by working with skilled web developers, you can create a customized website that aligns with your brand, promotes your products or services, and leaves a lasting impression.
Leveraging Social Media Integration
Social media platforms expand your online presence and engage with your audience in today's interconnected world. In reality, by incorporating social media components, you offer more ways for your users to interact with your company. Moreover, integrating social sharing buttons, live feeds, and customer reviews can promote user interaction, foster brand loyalty, and strengthen your online presence.
Ongoing Website Maintenance and Optimization
Building a strong online presence requires continuous website maintenance and optimization. In addition, regularly updating your content, ensuring website security, and monitoring performance metrics are essential to stay ahead. By constantly analyzing user behavior and adapting your web development strategies, you can ensure that your online presence remains dynamic and relevant.
Conclusion
In today's digital landscape, a strong online presence is crucial for the success of small businesses, start-ups, and schools. Web development serves as a catalyst for transformation, allowing businesses to connect with a wider audience, enhance user experience, and promote growth. By incorporating SEO techniques, responsive design, customized solutions, and social media integration, you can build a compelling online presence that drives the success of your business.