Benefits of Website Maintenance
10 Benefits of website maintenance for your business
Regular Content Updates
A consistent update of important content on your website makes it more interesting and helps it rank high in Internet searches. Website maintenance is an excellent opportunity to fine-tune your content, allowing you to review your keywords and phrases to pique your site's users' interest.
Security and Protection
Hackers are always on the lookout for websites with security flaws or vulnerabilities that they can exploit. Perform routine maintenance to detect and address problems as they arise. To stay up to date with the latest software, hire a website maintenance company.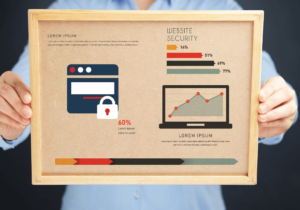 Working Backup
Having and following a regular WordPress maintenance plan gives you a solid backup in case your system crashes or something else goes wrong. It is far easier to recover from a working backup than to rebuild your website from scratch. After each update, professional website maintenance teams typically backup two website parts.
New Products and Services
Maintaining your website regularly is critical to keeping your company competitive in the market. Without it, your site will most likely contain out-of-date and inaccessible offers, much to your visitors' dismay.
Compatibility with New Technology
Website maintenance services must evaluate their use of Internet technologies and processes to incorporate the most recent technologies and make the website compatible and functional on all devices. If you do not have a mobile-friendly website, for example, users may have difficulty accessing it from mobile devices.
Cost Savings
The consequences of your website's downtime could be extremely damaging to your brand. To design a new website, you'll need to hire the services of another website development specialist. That is an additional cost in your budget that you may not be able to afford at this time.
Improved User Experience
Lead generation and higher conversion rates are the results of an effective website maintenance plan coordinated by a qualified website support services team. A broken website hurts the brand image you want to project to new and existing clients and customers. Hiring a website maintenance team may help you resolve technical issues such as page loading errors.
Proper Monitoring and Tracking
Analyzing the analytics on your website provides insight into the progress of your campaigns. It enables you to determine the next strategy or plan to be implemented. However, unless you have WordPress support and maintenance from qualified maintenance staff in your area, you may never realize this.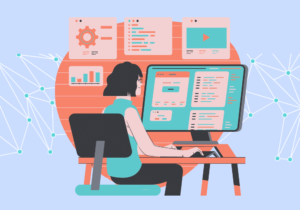 Promotion of Brand Image
Updating your website's software, articles, and plugins has an impact on overall performance. Customers will go elsewhere if your website fails to meet the expectations of a professional site. Regularly review and update your website-building approaches to ensure you are up to date on the latest technology and trends.
Compatibility with the most recent algorithms and tools
Adequate website upkeep will help you adapt to the demands of dynamic search engine algorithms. Search engines frequently rank highly sites that are quick, error-free, well-maintained, and have up-to-date information. Consider WordPress maintenance packages as part of your website development strategy.